A man who had previously been hospitalized for mental illness is suspected of stabbing a 19-year-old Cabrillo woman in the school's cafeteria at 11:15 a.m. Halloween day, in what was apparently an unprovoked attack.
The woman, Asha Allot, was in serious condition in a Santa Clara County hospital with wounds along the left side of her body.
Police said Steven Wooding, 40,  entered the cafeteria and randomly picked Allot as a target. He is in custody and will likely be facing charges of attempted murder, according to Santa Cruz Sheriff's Sgt. Brian Cleveland.
Deputies said Cabrillo College had a restraining order in place against Wooding because of a violent attack on a teacher in 1994, for which he spent five years in state hospitals. Wooding apparently called and sent emails to the Sentinel upwards of 150 times in the last few months claiming he was the victim of a conspiracy and hinting that he might offend again, although he never made a clear threat, according to reporter Michael Todd.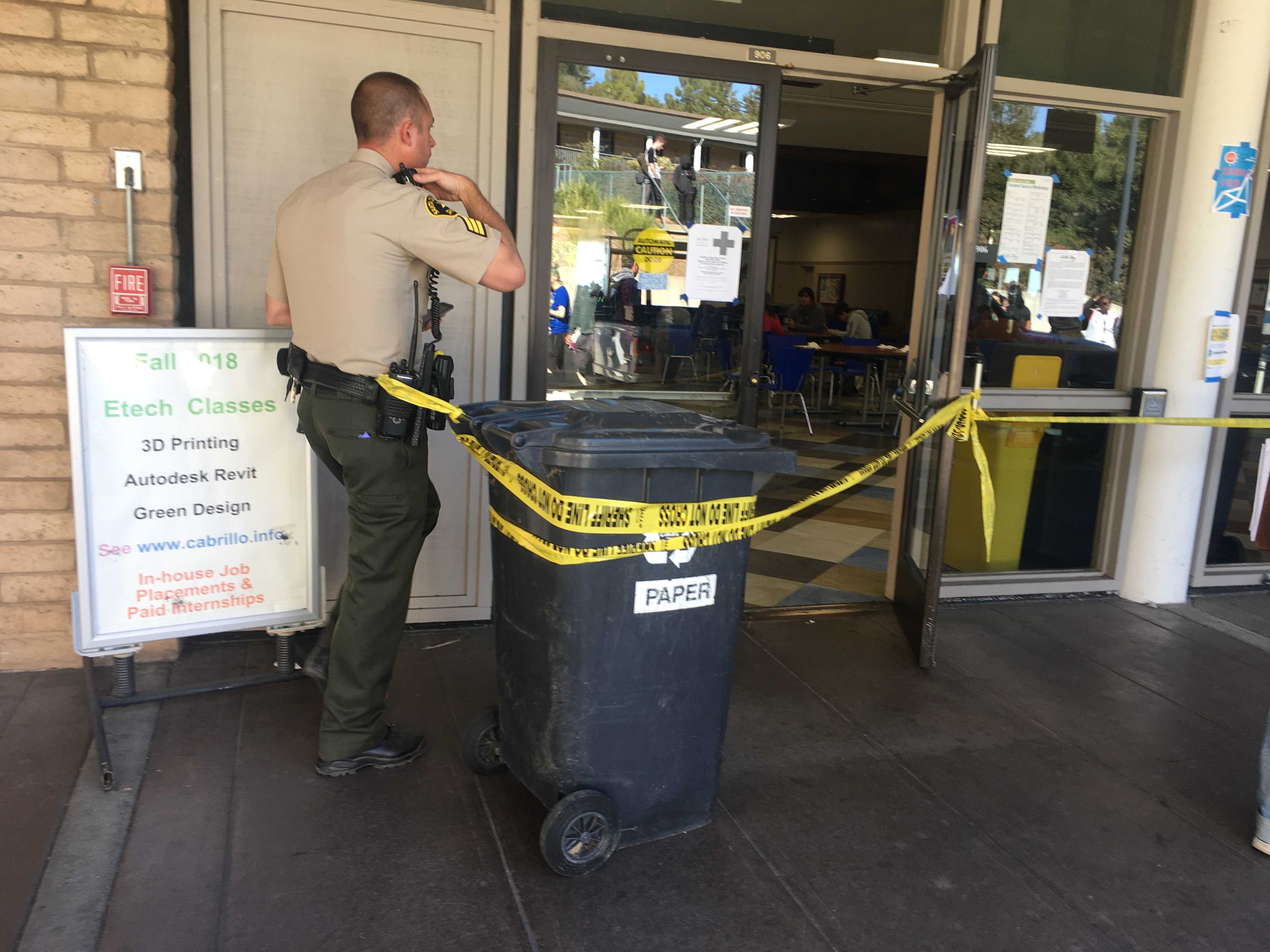 Witnesses said Allot ran from the cafeteria and fell on the grass, where she was treated by Leah Resendez, Program Specialist at the Learning Center, until paramedics arrived.
"It just happened so quickly," said Cabrillo student Lucero Alverez, 21, who was sitting at a table right next to where Allot was stabbed. "I thought they got into an argument of some sort. But (Asha Allot) ran from the cafeteria screaming. Then he turned around, and that's when I saw the knife."
Alverez described a student body that jumped into action. Someone shouted "He has a knife!" and everyone nearby backed away. Someone else shouted "Put down the knife!" and another shouted "Put your hands up!" Alverez recalled seeing Allot run through the main doors of the cafeteria screaming.
"Our eyes met when he came around the corner after all the screaming," said David Kamoss, an instructor in the medical assisting department and a student in the radiology technician department. He and the manager of the cafeteria teamed up to pin Wooding to the ground by stepping on both of his hands. Wooding complied and lay quietly until police arrived.
"I'm not quite sure how to describe the look in his eyes," said Kamoss as they were silently waiting for what he said seemed like 15 minutes.
When he first saw the chaos, Kamoss said he "thought it was a halloween prank." But once he saw a 14-inch Bowie knife covered in blood he knew that this was not a prank.
Wooding entered the cafeteria in plain clothes, unlike many students who were in costumes.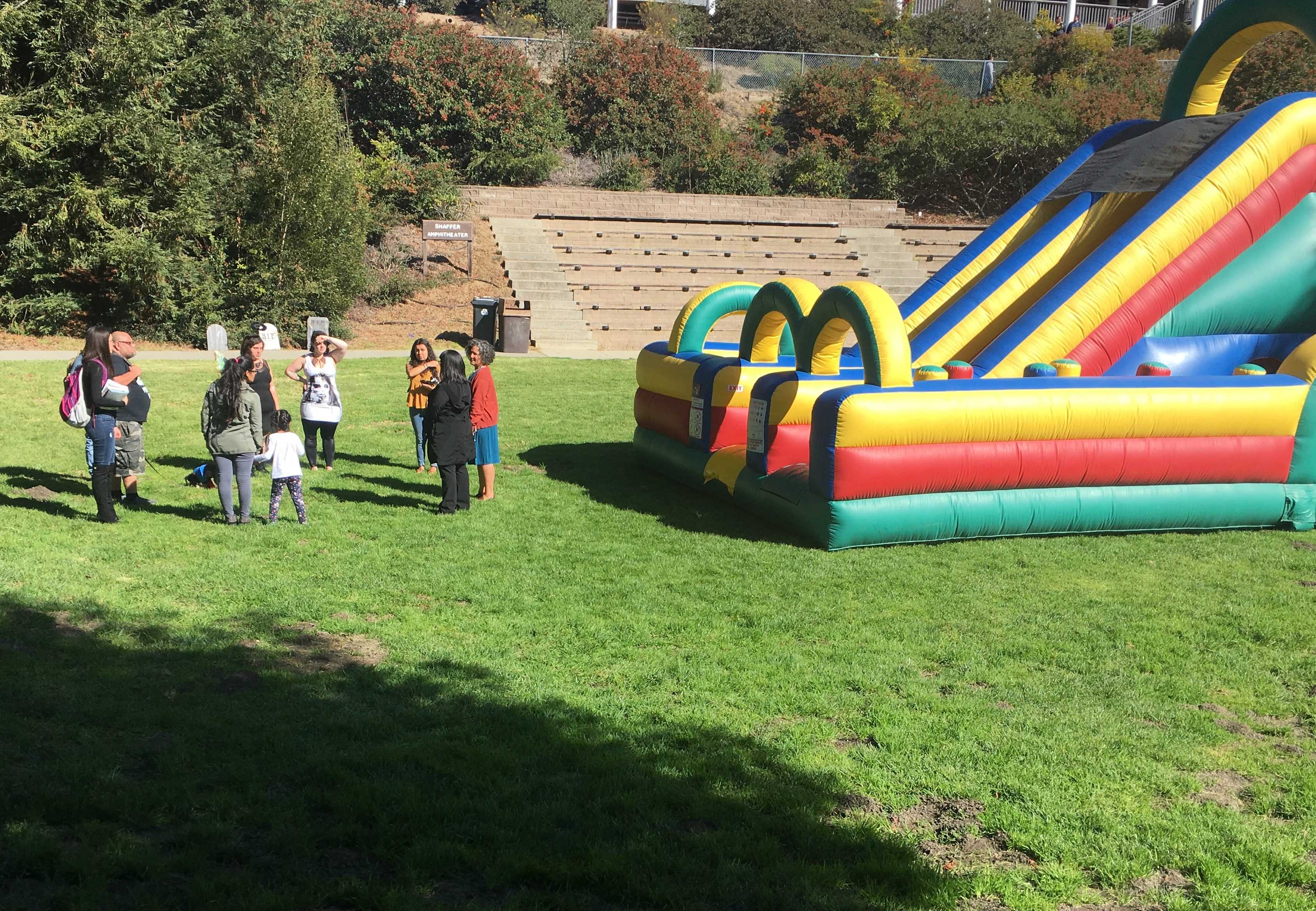 Counselors are available at Student Health Services for anyone feeling distressed.