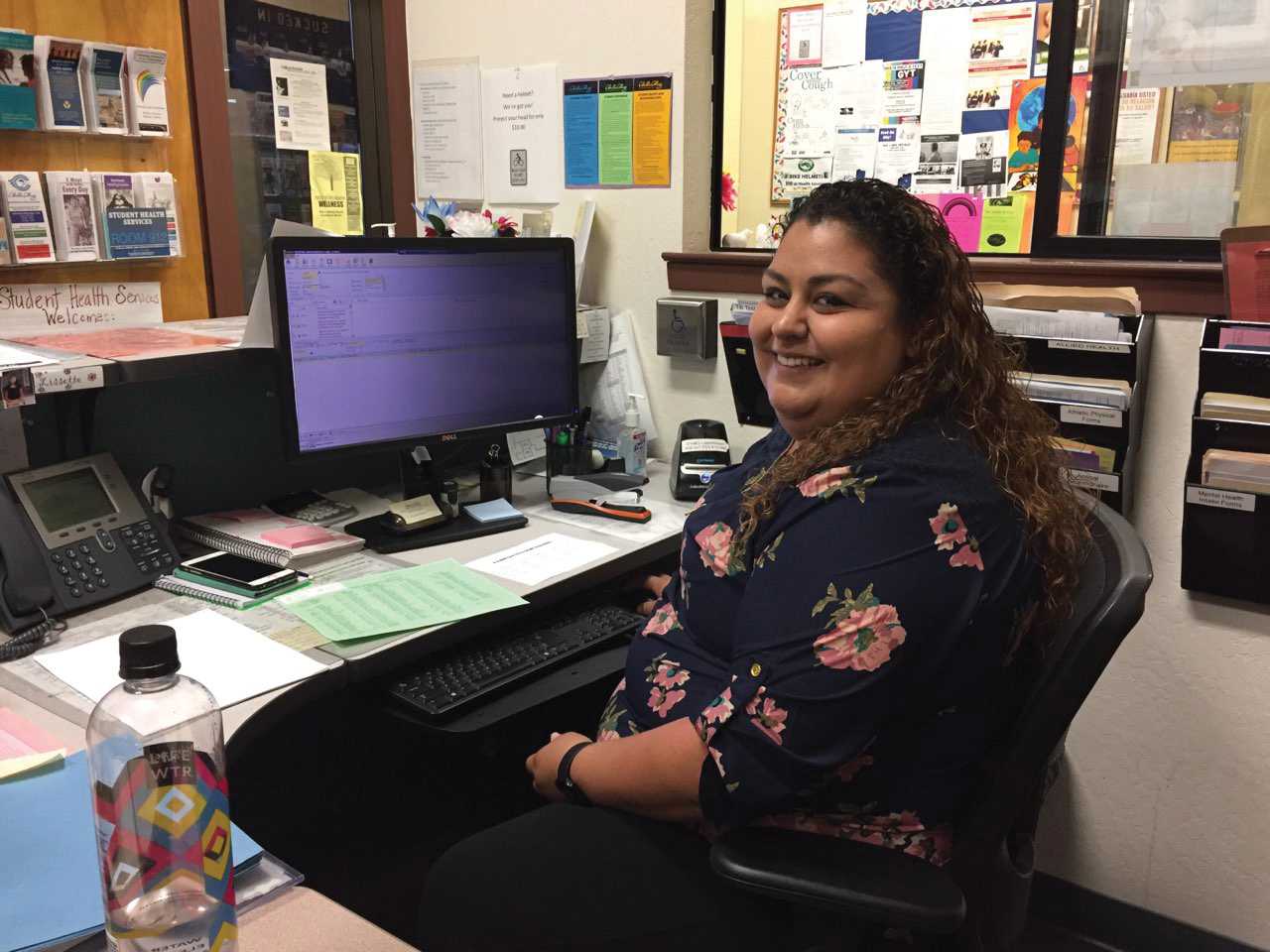 Student Health Services has resources for everyone to utilize
Some people like to avoid the doctor's office like it's the plague. Whether it be cost, stubbornness or a stigma against seeing health care professionals, the doctor can save someone's life or health. Student Health Services is that saving grace for Cabrillo students.
I, for one, am a student using the counseling center. Working one-on-one with a professional and having a set time to talk about myself has improved my mental health significantly. With a counselor, I can find strategies that work for me specifically and cater to what I need. Over the course of a few months going to a counselor, I can say I feel less anxious overall and better able to handle what life throws at me.
Dianne Avelar, a licensed family and marriage therapist at Health Services, has been working at Health Services for 11 years. She said Health Services is a haven for students with mental or physical health issues.
Avelar said that safety relates directly to learning. If students don't feel safe, they won't be able to concentrate in class, which will then impact how well they do in school overall. Avelar said that their overall wellness is affected too. This could include physical, mental, and psychological health.
"If you're not well, it's hard to learn and grow," she said.
Health Services was established in the early 1980s, according to family nurse practitioner Marcella Meier. There are roughly 15 people who work there, including student employees and staff.
Health Services provides a number of resources, including first aid, personal counseling, birth control, STI testing and treatment, physical exams for athletics, work or school, wellness groups and health education materials.
Avelar said the most commonly used services are over-the-counter medications, consultations with nurse practitioners or mental health counselors and actual therapy appointments. She said groups and workshops aren't well attended.
"Students miss out on great opportunities," she said. "Our workshops and events are underutilized."
This is not the case for the entire student body. Students are in and out of the service center throughout the day.
"We get all sorts of personalities walking in or calling and it's great experience learning how to react or help that person out," said student employee Lisette Alvarez, who has been a front desk employee for eight months.
Meier said Health Services provides a lot more education than a private doctor. She hopes that the office will eventually become more compliant with the Americans with Disabilities Act. Currently, at the Aptos campus, Health Services is at the top of a set of stairs, next to the cafeteria. This makes it difficult for students who use wheelchairs and need other accommodations.
While there are always ways to improve a program or system, Alvarez said the staff makes a major difference.
"Health services' strongest point is the great staff who communicate and try the impossible to always make students walk out better than coming in," she said.
Wellness groups are offered every day of the week. April's wellness theme is sexual assault awareness. May will be mental health awareness. Health Services also hosts a wellness event on the first day of the month entitled First of the Month. In conjunction with May's mental health awareness theme, there will be mental health screenings in the quad on May 9.
For more information, email healthservices@cabrillo.edu. Health Services is located in Room 912 on the Aptos campus and the office can be reached at 831-479-6435. On the Watsonville campus, Health Services is located in the Student Resource Center and can be reached at 831-479-4738.
Dealing with Anger – Mondays 12-1 p.m. Room 911-B
Mindful Self Care – Mondays 3-4 p.m. Room 915-B
Grief and Loss – Tuesdays 1-2 p.m. Room 909-M
Any A -Wednesdays 12-1 p.m. Room 915-B
De-Stress – Wednesdays 1-2 p.m. 909-M
Anxiety – Thursdays 11am-12 p.m. in 909-M
Rainbow LGBT- Thursdays 1-2 p.m. in 909-M