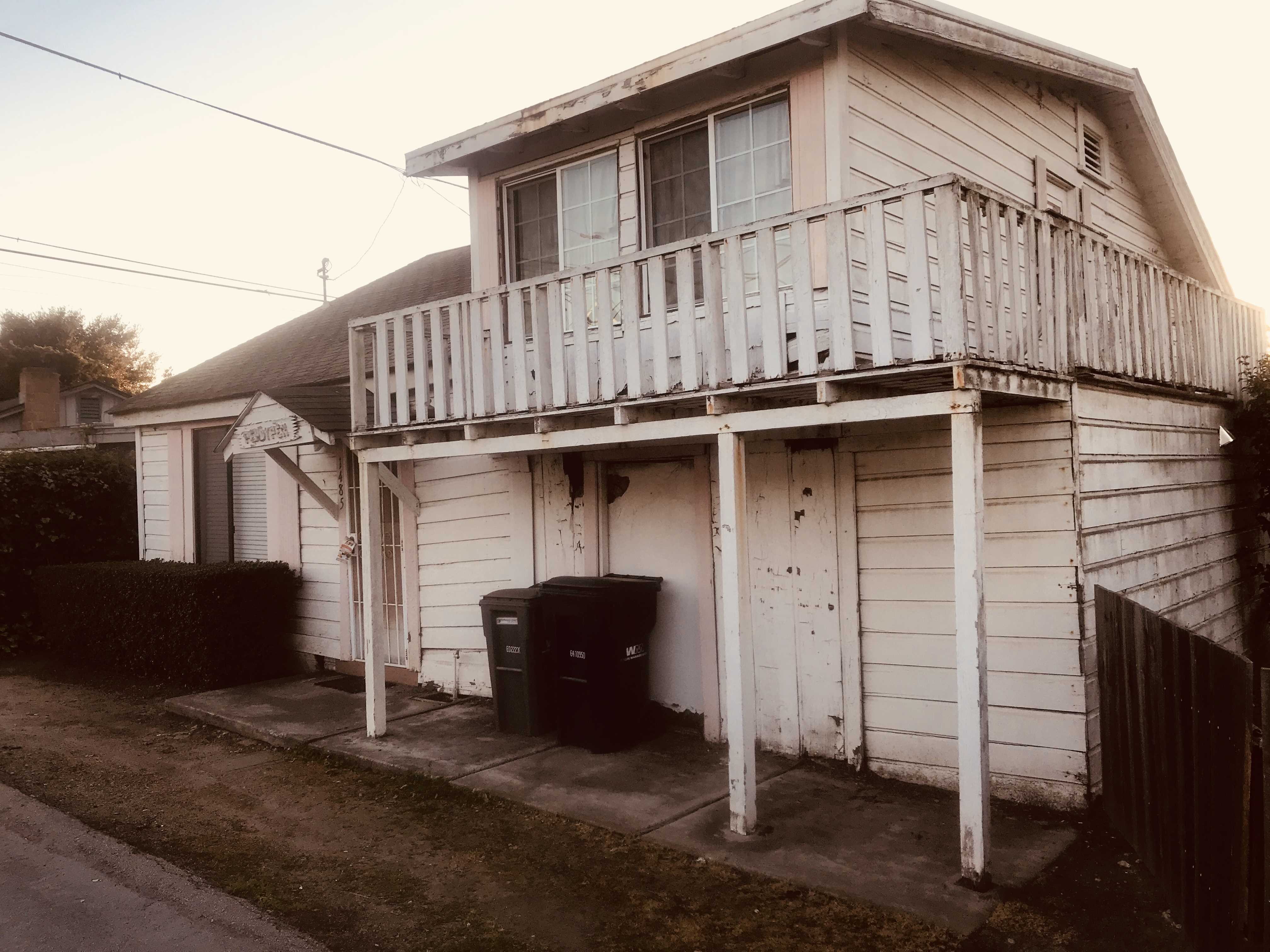 With the average cost of a studio apartment in Santa Cruz soaring to $1,242 a month and a three bedroom apartment going for as high as $2,755, Cabrillo students are being forced to struggle, sacrifice, and squander every penny they can in order to stay afloat.
Santa Cruz was listed as the most expensive city in the world for rents, according to a 2017 study by Demographia, a New Zealand research organization that tracks international housing prices.
Kunzai, a student in his first semester at Cabrillo, said he's had to live out of his car and work at Best Buy to survive.
"You don't have enough to actually budget," he said. "You can't just be like oh this percentage goes here and this percentage goes to that. You spend everything you have."
While most Americans take for granted stove cooking, heat or tap water, he doesn't have access to any of those tools.
"You have to buy expensive food that has already been prepared for you since you have no place to prepare it yourself and instead of spending pennies for water at your house you have to spend $3 for bottled water," he said.
The international student population at Cabrillo is feeling the economic pressure as well. The cost per class unit for an international student is $286. Since they are required to be enrolled in at least 12 units a semester, they pay a biannual fee of at least $3,482 before taxes and fees. Aya, a 20 year old international student from Japan in her sixth semester said it's mentally draining to be frugal and balance high tuition with outrageous rent.
"When I first came here, I didn't want to spend money on anything because I didn't want to be wasteful. I even felt guilty going out to eat with friends."
She also noted that websites designed to find housing such as Craigslist are flawed and full of scammers. One of her friends was robbed of $1,000 by a fraud on Craigslist. On top of paying around five times more for tuition, it is illegal for international students to work unless they are lucky to obtain one of the limited jobs that Cabrillo offers. This forces international students to either receive funds from family or take out loans. "The stereotype here is that international students are rich and can throw money away. But we're not, we struggle like everyone else."
Other international students can hardly afford a place to live. One student from Italy who wishes to remain anonymous due to security reasons regarding his program, doesn't have enough funds to afford rent and is forced to live in an RV. Thunderstorms have caused his refrigerator to fry, which leaves his choice of groceries to canned microwaveable foods.
"Since the shower works with the propane system that's broken, I don't have hot water to bathe," he said.
His parents are unable to send money which caused him to fall two semesters behind on tuition payments. He stressed that the pain which comes with increased rent is felt universally and across borders. "We're all here trying to survive, make a living, and create our own future."